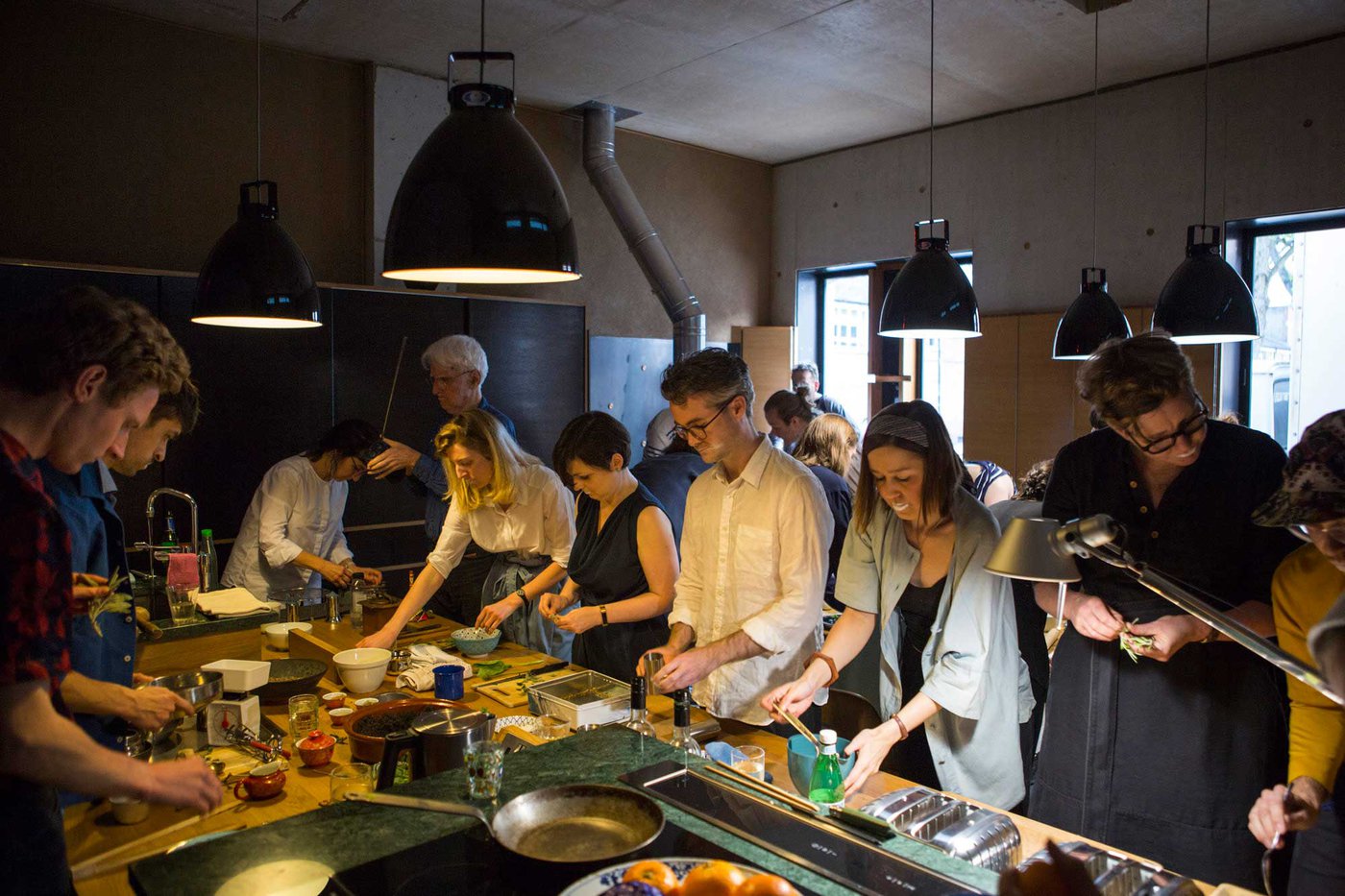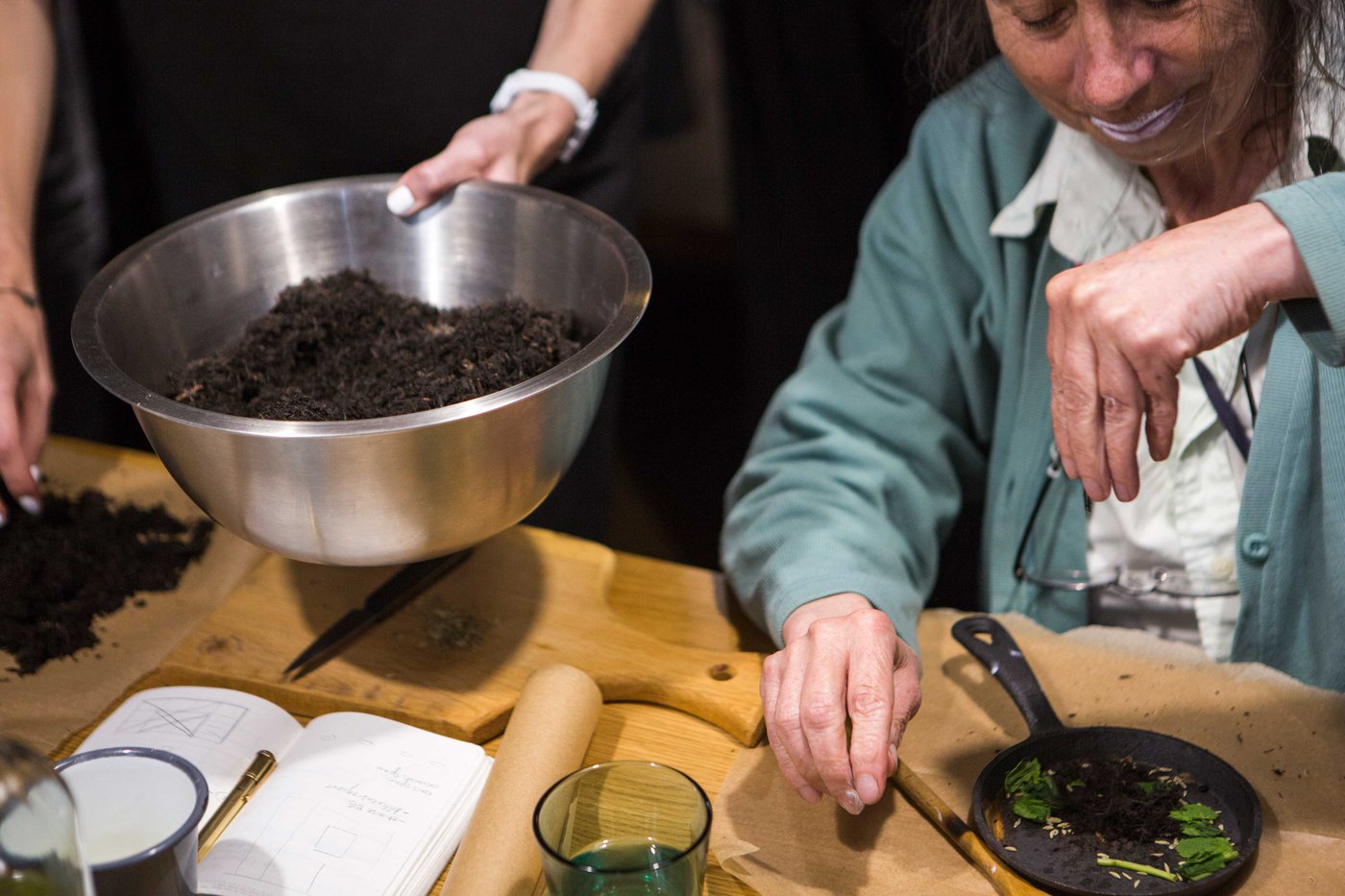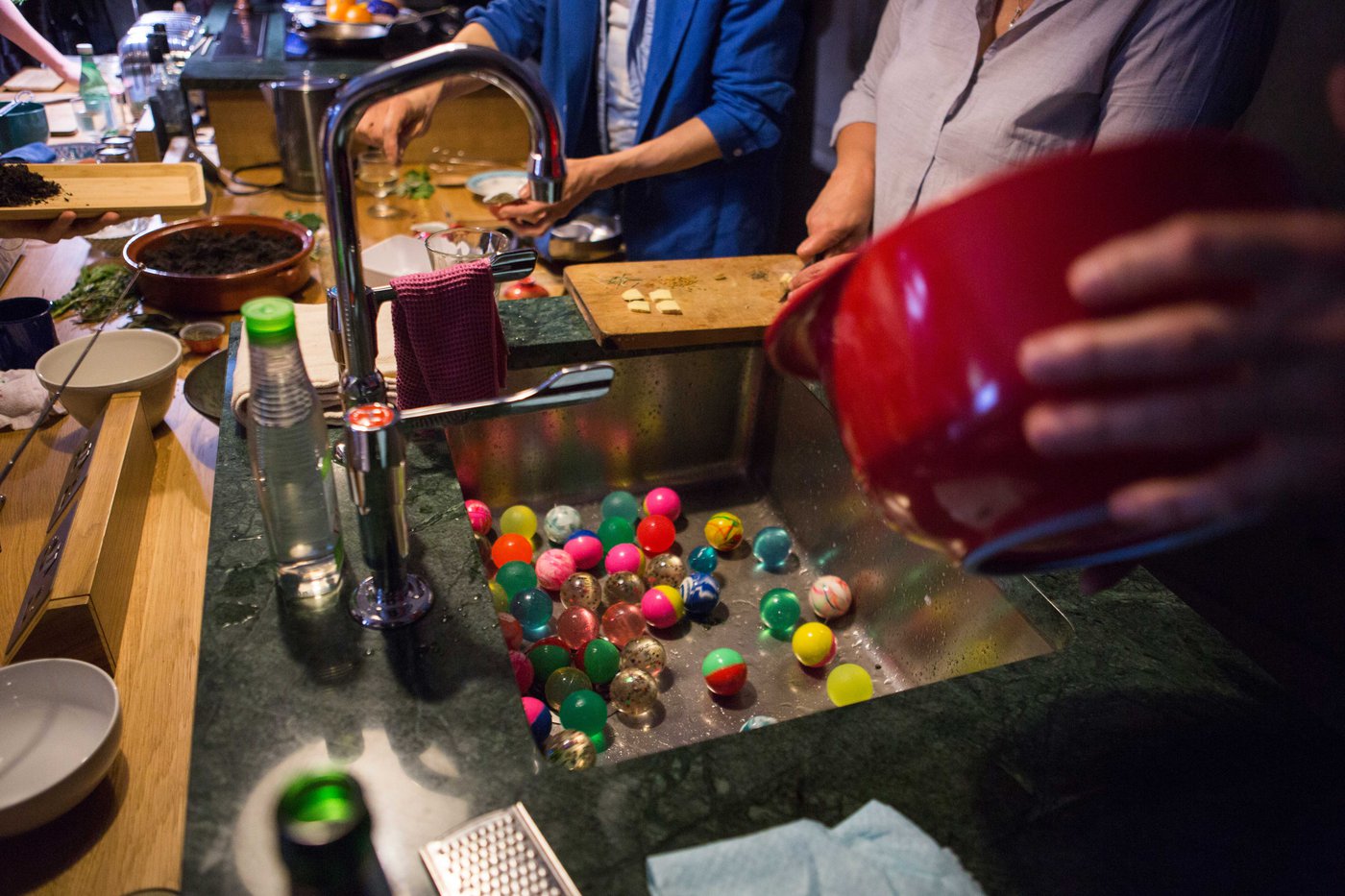 Musarc is o­ne of the UK's most progressive choral collectives. Based at The Cass Faculty of Art, Architecture and Design, London Metropolitan University, Musarc explores making music, listening, performance and composition in relation to the creative process, and music as a social form in the context of architecture and the city.
The ensemble, which is sought after for its experimental and open-minded working approach, has been commissioned by major cultural organisations and institutions in the UK and abroad, and regularly collaborates with artists and composers to commission new work that challenges traditional ways of making music, and that brings together art, performance and education.
The ensemble's latest project is a collaboration with artists Allora & Calzadilla and conductor Donald Nally. Mains Hum sees a performance based on a score by David Lang activate Blackout, a sculpture in the artists' show Foreign and Domestic Sense at the Lisson gallery on a number of occasions throughout the show, September–November 2017.
In April 2017, Musarc performed a series of new works by Sam Belinfante; Sarah Kate Wilson with Piper Haywood and Toby O'Connor; Neil Luck; Joseph Kohlmaier + TONGUE as part of Do D!sturb, a three-day performance festival at Palais de Tokyo, Paris (watch →). An adaptation of the programme, To Mill Two Queens, was performed on the occasion of MK CityFest and the International New Towns Institute (INTI) Conference/Academy of Urbanism (AoU) Symposium, in Milton Keynes, June 2017.

Musarc performed with Emily Sundblad and Juliana Huxtable at the Serpentine Gallery in Dichterliebe – Divine Bitches Part 2 in April 2016. In May that year, the choir improvised a musical response to palm reading using the Guidonian hand notation system  in a new work by artist Hefin Jones at Somerset House. In early June 2016, Musarc's performance of William Billings's Creation marked the finale of Neil Luck's trailblazing Drivetime Underground season on ResonanceFM.

In July 2016, Musarc appeared at Wysing Polyphonic with a performance of Stanford's Bluebird adapted by Sam Belinfante, and Lin Chiwei's Tape Music: Score for Musarc. Musarc was one of four contemporary ensembles on Sound and Music's Portfolio scheme in 2014, and Adopt a Composer residency in 2011.

In July 2014 Ed Atkins invited the choir back to perform at Synonyms: Five or six noise-making rifts, a Park night at the Serpentine Gallery on the occasion of his exhibition. In 2015, the ensemble took part in a performance of Peter Liversidge's Notes on protesting, and performed Sam Belinfante's Corpus Sonus for voices and dictaphones, both at the Whitechapel Gallery. In March 2016 Musarc performed Terry Riley's In C at the Camden Arts Centre on the occasion of the launch of The Listening Reader.

Musarc has performed at Cafe OTO, Bold Tendencies, Turner Contemporary, V22 and the Royal Maritime Museum. In 2012, it presented Bang! Being the Building at the Barbican's OMA/Progress show, and its voices could be heard in Ed Atkin's Us Dead Talk Love at the Chisenhale Gallery. In 2013, Musarc presented again again with Melanie Pappenheim at Milton Keynes Gallery in response to an exhibition of Peter Dreher's work. The ensemble returned to MK Gallery for their show How to construct a time machine where it performed a choral version of Terry Riley's In C and a new work by Neil Luck. Musarc's voices could be heard at the New Museum, New York, in Laure Prouvost's How to make money religiously (2014).

The choir has collaborated with experimental music label Entr'acte, with whom it is currently producing an album of four commissions from Neil Luck between 2010 and 2015, recorded at Extra City, Antwerp, in October 2015.

Musarc has worked with many artists and composers including Benedict Drew, Esther Venrooy, Neil Luck, Marc Behrens, and Sam Belinfante. Musarc also runs Field Studies, an annual field-recording, performance and musique concrète workshop. Field Studies tutors included Akio Suzuki and Aki Onda, Michael Klïen, David Toop, Helen Frosi, Melanie Pappenheim, Claudia Molitor, Esther Venrooy, and Marc Behrens.
Musarc was founded in 2008 by Joseph Kohlmaier, who is its creative director, and is conducted by Cathy Heller Jones. Read more about people and how to join the choir.
Jakub Modrzejewski
Jakub Modrzejewski is a long-term choral singer familiar with the classical choral repertoire and a member of Musarc since 2015. Olympiakos is the first performance workshop he devised for Musarc. Its leitmotif is an attempt to strike an improbable balance between fairness and competition, individuality and mainstream, fun and performance. Jakub's personal experiences include stages of pursuing studies of engineering and sciences while developing interests in humanities, playing competitive sports despite growing curiosity about music. Inability to conform and unwillingness to identify with collective values led him to searching for a homeland and sense of belonging across national borders of Europe.

Natalia Kieniewicz
Natalia Kieniewicz is a London-based performance artist, singer, composer and teacher. Her practice explores ritual, improvisation, embodied voice(s), vocalised body and the risk of stepping into unconventional acts. Recent works include Dragon (Cockpit Theatre), Generositree (Buddhafield Festival), and she can occasionally be found wandering through City of London dressed as a vagrant cabaret artist, singing operatically with an accordion. Read more on voiceofthedakini.wordpress.com.
Piper Haywood
Piper Haywood (b. 1988 Los Angeles, USA) is a developer and musician/artist. Her career thus far is the result of a desire to do good work with and for good people, regardless of the medium. She has worked on design and development projects with Sam Baldwin as SB-PH since 2013, has managed independent publisher Occasional Papers since early 2017, and has been a member of the inimitable choral collective Musarc since 2016. The most recent outcome of her creative practice is the ongoing development of "Beata viscera iridis" in collaboration with Toby O'Connor. This choral arrangement has evolved in parallel with Sarah Kate Wilson's mirror "Rainbows" and was first performed by Musarc in 2017 at Palais De Tokyo.
Toby O'Connor
Toby works in architecture, urban design and public consultation and is currently researching on the role of the voice in local planning and community action in London. He has been part of the Musarc choir since 2008 and is a founding member of the design collective OKRA.